SPEAKER INTERVIEW: DR. HOSSAM SAMIR IBRAHIM
In talks with Dr. Hossam Samir Ibrahim, Urban & Regional Planning Cconsultant, Ministry of Municipality and Environment
Dr. Hossam will be speaking at The Big 5 Construct Qatar this September. He will be speaking on  "What are the drivers for sustainability in construction, transport and building industry in Qatar?". Here's what Dr. Hossam revealed to us ahead of the workshop: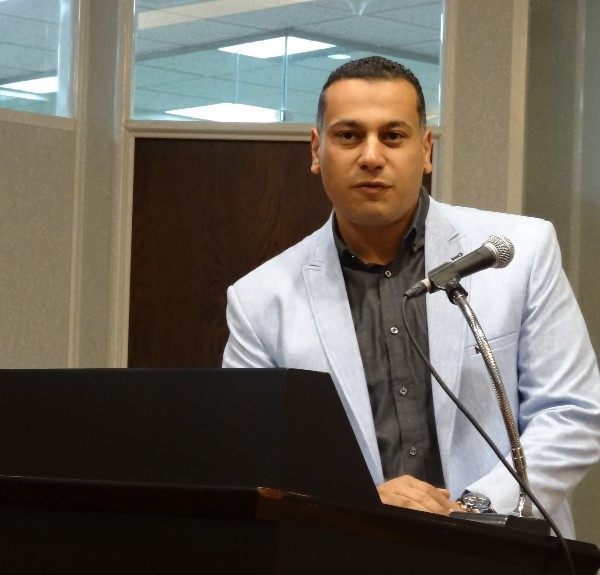 How do you define Sustainable construction?
In general, sustainable construction aims to meet present day needs for housing, working environments, and infrastructure without compromising the ability of future generations to meet their own needs for shelter, spaces for work, and service provision. In meeting these needs now and over time, sustainable construction, in other words, can become more socially supportive in the long run by reducing its overall ecological footprint, while also being innovatively responsive to the ever-increasing demand for built space.
However, considering the global extent of urbanization today and considering the pace at which the planet is being further urbanized, it is even more imperative that whatever is built must perform sustainably on all registers – environmentally, economically, and socially. So, the definition of "Sustainable Construction" is a living concept and varies in different scenarios based on peoples' needs.
But to make it simple the construction sector is capable of making a significant contribution to the sustainability objectives, particularly considering the vast amount of material and energy resources required to produce and maintain the built environment, not to mention the sum of emissions and waste generated throughout the entire use-cycle of physical structures.
What is the outlook for sustainable construction in Qatar?
Along with the irreversible urbanization trend, many challenges are increasingly inescapable. The current global population living in cities is already larger than that living in rural areas. By 2050 it is estimated that 75% of us will be urban dwellers. How do we curb the urban sprawl that has afflicted some of the world's megacities? And how can power consumption be reduced in cities, which currently consume over two-thirds of the world's energy? Buildings play a principal role in cities and are energy guzzlers. They account for one-third of energy consumption in metropolises globally.
So, achieving sustainable development necessitates a change in mind-set in consumption and production patterns. Against the challenges of the growing population and resource scarcity, Qatar National Master Plan (QNMP) has been developed to answer these questions: What is the ideal living environment for urban dwellers? What are the development opportunities of sustainable constructions? Being more specific QNMP uses the precautionary approach in the planning, assessing, construction, monitoring and on-going enforcement of development and infrastructure to ensure impacts on the natural environment are minimized. Not only that but also QNMP used the approaches of multinuclear development, compact city development, and TOD in order to prevent urban sprawl and help cut emissions. Furthermore, MME as a Regulator play a significant role in sustainable construction by creating the right incentives for companies that choose to build in a sustainable way
What are the challenges faced for sustainable infrastructural development in Qatar?
Urban development is expanding rapidly but quality of life standards (such as Qatari identity, sense of belonging, cultural heritage, etc.) and the nation's natural assets are in decline.

Large scale mega projects have tended to cater mainly for higher income groups, which have created low density, spatially fragmented developments, only accessible by private car.

The image of Doha as an international, sustainable and sophisticated city is stifled by the lack of quality public transport options, increasing traffic congestion and a degraded public realm.

Qataris' cultural preference is for low density villas on large plots, but due to urbanization pressures, sites can now only be provided in out of city center and urban fringe locations.

There is a lack of affordable housing options for the non-Qatari workforce who mainly live in a mix of older inner city housing stock, overcrowded villas, or temporary labor compounds with basic amenities.

Growth centers at Al Khor and Al Thakhira and Al Wakra/Al Wukair are developing in an ad hoc manner, with individual mega projects and residential compounds disconnected from more traditional Qatari neighborhoods.

Smaller settlements outside Metropolitan Doha and the Industrial Cities are suffering from a declining and aging population, limited local employment opportunities and fragmented provision of community facilities.

Sensitive environments are being degraded by urban and industrial activities, land reclamation and excavations, and major infrastructure projects with declines in air and water quality and loss of biodiversity.

Inefficient use and management of energy is increasing the level of green house gas emissions.

The townscape and landscape of the country are being compromised by the location and massing of national utilities corridors through Qatar and major power and water structures along the coast.

Previous zoning regulations were producing single use developments that frustrate opportunities for vibrant mixed-use developments, and result in monotonous urban environments
What are the factors that will accelerate sustainable infrastructure development in Qatar?
1. Implementing the QNMP
2. Developing an infrastructure funding approach
3. Public-Private Partnerships (PPP)
4. Developer obligations towards better urban infrastructure
In regards to sustainable construction in Qatar what is the most exciting trend you have spotted?
1. Implementing the GSAS in mega projects.
2. Green building will be no longer considered optional or a passing fad. Shortly Sustainable construction will be no longer a trend but a requirement stemming from legal acts which foresee that all buildings will have to become energy self-sufficient.
3. Construction aspires to provide maximum user comfort, minimize the environmental impact, and bring to life displaceable, "smart", and 100% recyclable buildings.
Why is it important for events such as The Big 5 Construct Qatar to offer free education to construction professionals?
As this will advance construction professionals career. The Big 5 Construct Qatar free education will provide deep learning in construction career field and are recognized by employers for their real job relevance.
About Dr. Hossam Samir Ibrahim -
Dr. Hossam is an Urban & Regional Planning Consultant with more than 20 years of extensive experience and leadership in working with municipal government and consultation firms in regional and urban planning projects in Egypt, UK, Qatar, and KSA. He has got the experience of the three sides of the coin by working on the government side, the private consultancy side, and academic experience in planning and implementing programs in wide variety of strategic developments including regional and urban development's, tourism, and coastal planning & management. He led the preparation of Qatar Municipalities Spatial Development Plans, the Interim Coastal Development Guidelines and zoning regulations in Qatar. Moreover he participated in many projects like Qatar Planning Legislation, SEA for Qatar National Master Plan (QNMP), ICZMP, Qatar National Strategy 2017-2022 in addition to many others projects related to QNMP. Furthermore Dr. Hossam as Subject Matter Expert (SME) has participated in assessing the performance and excellence practices of different government entities using fourth generation system, especially for government entities that related to urban& regional development, municipality affairs, housing and transportation.