EXHIBITOR INTERVIEW: OBAIKAN EQUIPMENT AND SERVICES
60 seconds with Mr. Kannan Sriraman, Finance Manager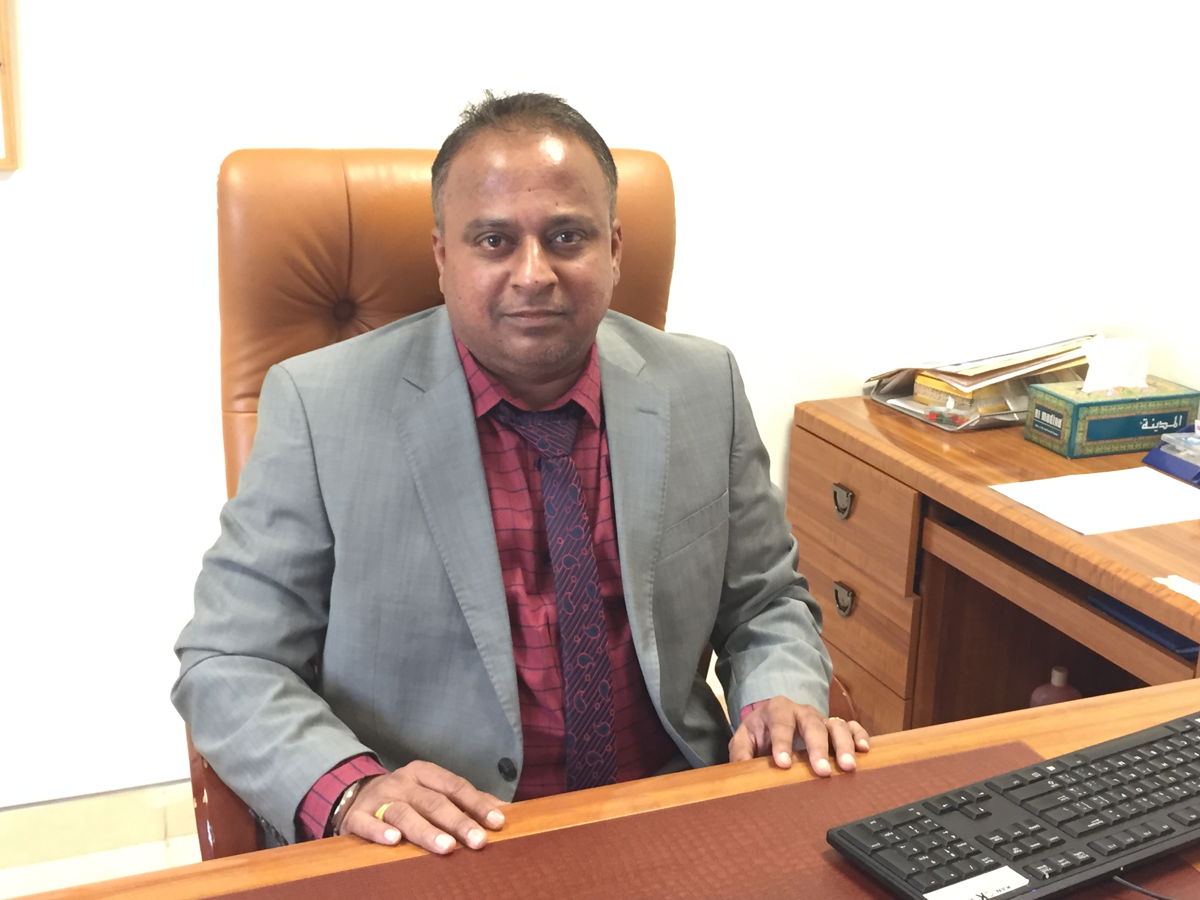 Obaikan Equipment And Services will be exhibiting its latest products at The Big 5 Qatar this September. We spoke to the Finance Manager, Mr. Kannan Sriraman; here's what he told us as he prepares to participate at Qatar's international construction event of the year.

How do you find the construction market in Qatar right now?
Qatar market is a matured market with the presence of acclaimed global as well as domestic contractors. One of the agenda for the Qatar governments in the last five years is to focus on improving infrastructure & connectivity which has been a boom to the construction industry.
Why would you recommend doing business in this region?
Qatar naturally being a business friendly country has come a long way revamping some of the obsolete business laws and enacting new guidelines including 100% FDI. Most important of all, it will be wise to venture where there is opportunity and Qatar is wide open for many opportunities.
What are the top 3 trends in the industry according to you?
1. Completion of Projects on time for the glorious FIFA 2022
2. Focus on self-sustainability which has triggered wide range of investment on Manufacturing / Agriculture & Farming etc.,
3. Nurturing SME's in association with Qatar Development Bank, providing an ideal platform for spotting startups.
What do these mean for your company?
As a Construction related heavy equipment supplier, we are happy to be associated with many of the top market players in the above segment, catering to their needs for providing the right machinery, right time at right value.
What products will you present at The Big 5 Qatar?
Hyster / Utilev Forklifts
Perkins Engine Spare Parts
Perkins powered Generators
Takeuchi Mini-Excavators
SinoBoom Manlifts
Why is there demand for them in Qatar?
As the manufacturing and storage business grow, there is great demand for lifting equipment namely Forklift / Manlift.
There is very high demand for Generators at on-going work sites and back up unit at completed sites.
Manlift requirement is growing due to the number of stadiums increase and their likely completion at an early date.
Mini-Excavators come handy when the work site access is narrow like in Metro tunneling or doing some excavation for a small villa project.
How will the exhibition help you to grow business in Qatar?
OBAIKAN being a well known company to the construction industry, it would be our pleasure to exhibit our strength and an opportunity to meet all of them under one roof.
Also this interaction would go a long way in understanding the needs of the market and catering to it.
We hope our participation would help us enhance our image in the market as a reliable provider of construction related heavy equipment and after sales provider.
About Obaikan Equipment And Services -
OITC Group is a business conglomerate under the flagship of "Al Obaidly" family; a well established and respected name among the distinguished corporate entities of the GCC region. The group has a global footprint with diversified interests in Infrastructure, Energy, Oil & Gas, Manufacturing, Material Handling Equipment, Global Trading, Agricultural Business, Travel & Tourism, Property Development, Investment, Healthcare, and Education sectors. With its local expertise, technology leadership, and application knowledge OITC offers products, systems, solutions and services that allow its clients to improve their operations and productivity with minimum environmental impact.
Meet with Obaikan Equipment And Services at The Big 5 Qatar - Location: Stand 1E10 Hall 1