EXHIBITOR INTERVIEW: NUEVA TERRAIN SL
In Talks with Javier Eiriz, Export Manager
Nueva Terrain SL will be exhibiting its latest products at The Big 5 Construct Qatar from 23 to 25 September. We spoke to the Export Manager, Javier Eiriz; here's what he told us as Nueva Terrain SL prepares to participate at Qatar's international construction event of the year.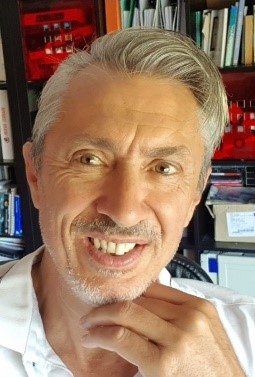 What products will you be showcasing at the event and why does Qatar need them?
Nueva Terrain is one of the leading Spanish piping system manufacturers for plumbing (hot & cold), heating and chilled water applications inside buildings. We offer mainly two systems under the brand, TERRAIN SDP, or just SDP.
One is our water supply system, fully made of PB (Polybutene) that we would like to promote in Qatar. The other product is the soundproof drainage system which is a perfect complementary system to the below-mentioned project types offering a high level of quality of life to the building users.
The PB piping system offers the very best solutions for the challenging project designs in Qatar e.g. hotels, hospitals or high rise buildings. These type of buildings demand absolutely hygienic and strong materials as they run under extreme conditions like high temperatures and high water pressures, while suffering continuous water hammer too, which reduces the lifetime of the common piping systems. TERRAIN SDP, made of the most flexible material PB, is best to resist the mentioned challenges.
In fact, the piping systems, especially the pressurized ones for hot & cold drinking water supply, are, from the technical point of view, the second most important part of every building (after the building's basement and structure). Every professional builder/developer knows that common water supply systems produces huge damages, costs and headache. Hence, the solution is to use piping systems with zero maintenance costs which will last at least for the next 50 years lifetime.

Why is it important for you to be in Qatar right now and what is influencing your business growth?
We are looking for a strong and long-term partnership with a local importer, trader or distributor.
Our piping systems are sold in many markets all over the world and now  we are looking to enter in the Qatari market too. Our company slogan is "Excellence in Plumbing Technology" and we strongly believe that our systems fit perfectly with the high-end-projects that are being built in Qatar.
We also believe that long-term and profitable business growth can only be achieved by using high-quality and innovative products rather than low-cost "Me-Too" ones.
How will exhibiting at The Big 5 Construct Qatar benefit you going forward?
That will depend on our ability to find a partner with a pioneer spirit. Somebody who wants to differentiate his company from all the others by offering a high-end system made with the very best currently available thermoplastic for hot & cold piping systems, which is POLYBUTENE PB.
Meet with Nueva Terrain SL at The Big 5 Construct Qatar - Location:  Hall 1, Stand 1H21