EXHIBITOR INTERVIEW: MILLENNIA SHOES FACTORY & SAFETY TOOLS
In Talks with Sh. Mohammad Bin Abdull Aziz Bin Jabor Al Thani, Chairman
Millennia Shoes Factory And Safety Tools will be exhibiting its latest products at The Big 5 Construct Qatar from 23 to 25 September. We spoke to the Chairman, Sh. Mohammad Bin Abdull Aziz Bin Jabor Al Thani; here's what he told us as Millennia Shoes Factory And Safety Tools prepares to participate at Qatar's international construction event of the year.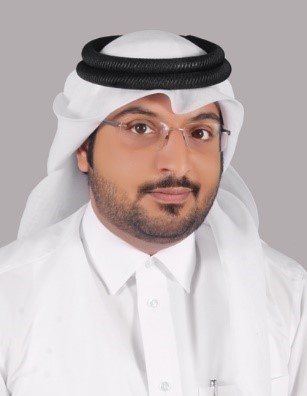 What products will you be showcasing at The Big 5 Construct Qatar?
We will be showcasing PPE items like safety shoes, safety helmets, visibility safety Jackets, gloves, head earmuff, and eye protection glasses. However, our focus will be on safety shoes as we are the only manufacturers in Qatar for this product and Millennia is Qatar's first brand for safety shoes.
What is influencing your business growth in Qatar?
As a local manufacturer we have support from both the government and the private sectors. Qatar's government is promoting Qatari industry and local products. Local traders who joined us as distributors are promoting our products to end users. They don't have to be too reliant on importing the material from other countries. We are providing them high quality products, lowest prices compared to the international market and most importantly our customers are satisfied with our products, which is increasing our business in Qatar.
Are there any projects you look forward to in the pipeline?
We started our business with manufacturing safety shoes  in Qatar. For the time being we are focusing on our labor safety shoes but in the coming days we plan to start production for staff safety shoes, supervisors and engineer's shoes, specially for government sectors like Qatar Airways, Qatar Petroleum, Qatar Gas, and Qatar Rail among others.
What is unique about the Qatar market compared to other regions?
The Qatar market has a huge demand for safety shoes in various fields. Till 2018 there was no local manufacturing for safety shoes, and in 2019 we started manufacturing this product in Qatar as per European standards of safety footwear EN 20345.
Now, construction companies can get this item without any delay, with high quality material at economical price. We are now capable to approach Kuwait and Oman's market for safety shoes.
How will exhibiting at The Big 5 Construct Qatar benefit you going forward?
The Big 5 Construct Qatar will help us remarkably to advertise our products as we are new in the market. We are taking this platform as an opportunity to introduce both our company and products . We are planning to launch new models at this event, and we hope that The Big 5 event will create a huge impact on our brand. The exhibition will allow us to meet local and international companies and representatives under one umbrella where we can share ideas, get inspired and attract clients for our business.
About Millennia Shoes Factory And Safety Tools -
Founded in 2018, Millennia Shoes Factory and Safety Tools is the first factory in Qatar to manufacture international standard safety shoes to meet industrial growth and need for occupational safety, using state of art fully automatic Italian GUSBI and AUTEC machines for producing safety shoes under the trade brand Millennia. Our focus is to manufacture quality safety shoes with uncompromising manufacturing standards, and we plan to extend our range of PPE (Personal Protective Equipment) to provide a complete safety solution for various occupational fields.
Meet with Millennia Shoes Factory And Safety Tools at The Big 5 Construct Qatar - Location:  Hall 1, Stand 1G10